Behind the sketches….
My name is Enrico J. Sita or "Rick" to my friends and colleagues. I am a different breed of designers. I am a young renaissance man with classical appreciation to the modern practice! (I don't know what that means either, but that's how we were taught to talk in architecture school!!!). Although I am currently living my dream as owner and principal designer of my own firm, I realize I love my dream job because I truly have fun doing this and I am not always this serious. However, I did not come to the industry overnight or down the straight path that was probably intended.
Born in New York, I came from a long line of hardworking, blue collar relatives who were and are not afraid to get their hands dirty. Although hard working, they are quite creative and artistic in many mediums. So, as I learned to hone my creative skills, I was never too far away from manual labor, or allowed to let my ego to become inflated. I realize now, how valuable that is (even though I have a huge monthly chiropractic care bill) and I know that working hard physically is quite rewarding, although it is indeed easier to draw these buildings than build them.
Growing up in New York, I was an art major and an avid drummer. Future plans for me either were to be an illustrator for Disney, a rock n' roll drummer with Bruce Springsteen, or one of New York's Finest. I was encouraged to move to Florida by my father who had his construction company here since 1975. I left N.Y.C. and the dream of becoming a police officer at the age of eighteen and began working in the family business of construction. I had no intentions on staying here, but eventually started to enjoy and grow fond of the construction field? Apparently it's in my blood! Not wanting to give up drawing, I merged my two passions of art and construction and pursued the field of architecture (probably because two months prior I was digging footers and mixing concrete by hand for my father, so college sounded great).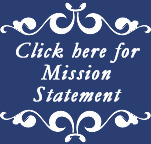 Further studies led me to Chicago where I received my architecture degree from the University of Illinois at Chicago. It was here where I had the great fortune of working for multiple firms and had access to many styles of architecture from classical to cutting edge. These experiences allowed me to push the limits of design and learn from some of the best examples.
My wife Valerie and I returned to Florida after college and I began working for local firms and developers. My first custom home I designed while working for these developers was published several times and received press in forms of magazines and on television. It was then I realized I wanted to create more with less restraints. So we decided (actually, I was the only one at this meeting) at the early age of 30 and only out of college for 3 years, I would leave my very secure job and start E.J.S. Design/Consulting, Inc. (I left said job 6 days before my wife gave birth to my son! Although, I had enough sense to wait and tell her the great news after she had Enrico III and she wouldn't physically be able to do anything to me) A few years later I obtained my General Contractor's license and became a 4th generation builder.
Finding a niche in fine residential/commercial design and detail has allowed E.J.S. to continue to produce award winning designs for many clients both locally and out of state, as well as consulting work for local developers which we still work with today. Our attention to detail comes to the surface on all of our projects no matter the size or cost. We pride ourselves on our sensitivity to our client's needs, our passion, our ability to work with all trades and simply the love of the game.
I am frequently asked by my clients and colleagues what my favorite project is. My reply is always the same, "besides the creation of my son, my favorite project is always the next one!"
Ciao, Enrico
---